Electric Arc Suit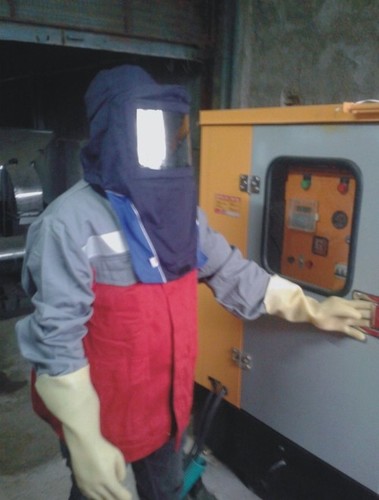 Electric Arc Suit
Product Description
Article No. JS 4013 | Model No. --
Product Name : Electric Arc Suit

Details :

Electric arc Suit - Class 2 ,atpv;37,70 cal/cm2

Color : Gray / Red

Size : 50 / 52 / 54

BSD make Germany CE 1833 the suit consist of jacket, dungaree, face shield with hood & gloves + Type 4 seamless rubber insulated gloves, Norm; IEC 61482 -1-2 & EN ISO 11611 & EN 11612 thermal hazards of an electrical arc.

Protective clothing for electrician provides universal protection against electrical arcs together with good wear ability good moisture regulation & wear-ability by high cotton rate lifetime guarantee of flame retardant properties washable comfort fit , pocket for knee bolster high band collar & much more.

The ergos plus family of electrician face shield are tested & certified according to en 166 test principal gs-et- 29 astm f 2178 & following IEC 61482 -1-2 atpv 10.7 cal/cm2.

Protection against second degree burn accordingly its corresponding protection class clear visibility & natural color reproduction by clear not dyed visor ergonomic design & easy assembling on customary electrician helmet delivery with anti fog protection.


Contact Us
125, Neha Industrial Estate, Dattapada Cross Road, Borivali East,, Mumbai, Maharashtra, 400066, India
Phone :+918037401615